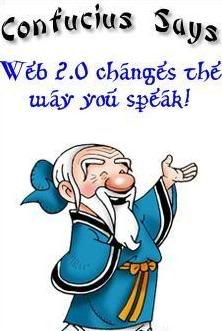 Intro
When I first heard of "Web 2.0″, my expectation was a new standard of World Wide Web. The usage of the term failed me, as Web 2.0 points me to what happen on the surface – user interaction and collaboration.
Web 2.0 roughly defined
Web 2.0 is not a new version of WWW. It refers to a phenomenal shift from centralized information authoring to a platform that enables end-users to interactively create, maintain and share contents.
Components
Mistakably Web 2.0 is used to describe relatively new forms of communication via the web:
Weblog
Social network
Wiki
RSS
Social bookmark
However, it coverage is much larger. Comparing to the definition, the following are also part of Web 2.0
Instant Messaging
Text chat
Forum
Real-time editors
Search engines
This is not an exhaustive list though, as new trends continuously emerge at the time this entry is written.
Characteristics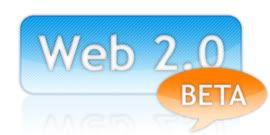 Open communication
Information sharing and reuse
Many-to-many authoring
Publishing methods that requires less technical expertise
User-centered
Endless evolving. This is what "Beta" is for
Technology
Ajax was coined in February 2005, and has been widely equated to the technology that enables Web 2.0. In fact, features that Ajax has to offer had been initiated earlier. Microsoft Remote Scripting, which exploits Java Applet was a good start, then XMLhttpRequest flourished in Microsoft Exchange Server.
M$ did it at the first time, how did Ajax gain the fame? The answer might lie in its open nature. The Web community collaborated to develop, apply and reuse the technique. 'Open' and 'community' are the key traits of Web 2.0, it is no wonder why Ajax has become that popular.
Technically, Ajax is not a technology in itself, but a group of related technologies:
XHTML
CSS
JavaScript
XMLhttpRequest
XML
My experience
My first experience with Ajax was July 2005 in a vbb forum. Although having been working with Microsoft Exchange Server for a long time, I couldn't help a Wow. The usability of the technology means very much to me as a web user. The sad reason is justified in the next section.
My first experience with Web 2.0-in-definition traced back to 2002, when I first used Yahoo! Messenger and Yahoo! Photos. Y!M opened up new horizons for me.
Pleasure

More than sharing and collaborating, Web 2.0 satisfies one dramatic desire of its users: ego affirmation. The virtual freedom of speech and the power of customization bring in the magic for laymen to lay their hands on creating and embracing their 'I' over the net by creating auxiliary identities.
Accept it or not, even ones who claim to pronounce what they want, or that they are wearing no mask are consumed by their own idealism, if not subconscious deluding.
Digital Divide
Vietnam International Internet connection bandwidth is so narrow it hurts.
Conclusion
Being abused, misunderstood, misused, Web 2.0 stands as an innovative evolution of Internet usage. While criticized to not being a deliberate advancement of technology, it completely revolutes the way users interact with the Web in the way it should have been, and proves the rationale of the rigid-free online business models. Web 2.0 enables collaboration, preserves and shares information and knowledge, brings business opportunities, enhances productivity, and encourages online practice of democracy.
Examples
Instant Messaging
Yahoo! Messenger
Gtalk
ICQ
MSN Messenger
Blogs
Blogspot
Wordpress
live.com
360.yahoo.com
Social networks
MySpace
Xanga
hi5
Forums
…
Photo sharing sites
flickr.com
imageshack.us
photobucket.com
picasaweb.google.com
slide.com
File sharing sites
rapidshare.de
rapidshare.com
megaupload.com
streamload.com
Wikis
wikipedia.org
citizendium.org
Search Engines
google.com
Real-time editors
Google notebook
Google Doc
Google Spreadsheet
Social Bookmarks
digg.com
reddit.com
del.icio.us
Reference
http://en.wikipedia.org/wiki/Web_2
By